MEET OUR FACULTY
Ms. Jordan's School of Dance has an incredible faculty! Each instructor brings with them a passion to teach, the ability to help every student progress in their technique, the desire to explore the diversity of performing styles, and loads of positive energy!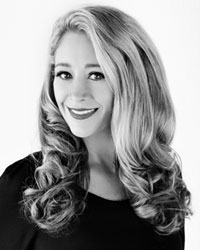 JORDAN RIGGS
STUDIO DIRECTOR
Jordan Riggs is the founder of Ms. Jordan's School of Dance. She has been dancing since age 3, starting with the Fort Smith School of Ballet where she was a Company member. She was selected for Quartz Mountain Institute 2 years and has danced with Ballet Oklahoma. Jordan began teaching and producing at age 19 and officially opened Ms. Jordan's School of Dance in Sallisaw in 2006. She was a contestant in the Miss Oklahoma pageant circuit for four years, winning numerous scholarships. Jordan has a BS in Interior Design from the University of Central Oklahoma and stays busy with her two young sons, Eli and Noah Paul. She is married to Eric Riggs and lives in Sallisaw, OK.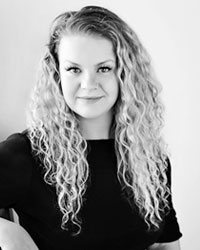 SALLY REEVES
ASSISTANT DIRECTOR
Sally Reeves began her dance training at the age of 6. Throughout her dance career she has worked with the disciplines of ballet, pointe, modern, jazz, tap, character, lyrical, hip hop, musical theater and acrobatics. Sally has been with MJSOD since 2006, active in school administration, teaching and producing. The students appreciate Ms. Sally's unique brand of enthusiasm.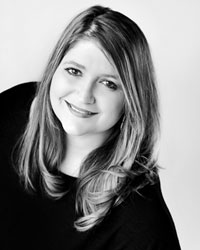 JAMIE CLEVELAND
Jaime Cleveland began dancing at the age of 4 years old at Fort Smith School of Ballet. She continued her dance training while at Northeastern State College as a member of the GoVertigo Dance Company. She taught at Showbiz Dance Studio in Muskogee and also was owner of her own school Contemporary Dance of Tulsa for 5 years. Jaime teaches elementary education in Sallisaw while raising three young children, Emma, Allie, and Charlie.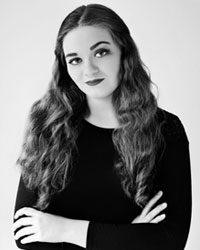 HARLIE RANDOLPH
Harlie Randolph has been dancing for 15 years - performing and winning awards throughout Oklahoma, Arkansas and Missouri. She has been cast as Jafar in "Aladdin," and Elsa in "Frozen" in Ms. Jordan's School of Dance recitals. Harlie is an active Company Member at Ms. Jordan's School of Dance and enjoys all ages of dancers.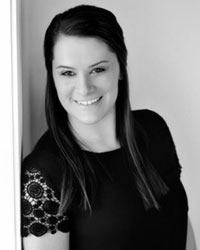 CAITLIN SAWNEY
Caitlin Sawney is 23 years old and a senior at Northeastern State University in Tahlequah, where she is pursuing a degree in Health and Physical Education. Caitlin has been dancing since she was 6 and was a competitive gymnast for 4 years. She was a Ms. Jordan's School of Dance Company member for 2 years and performed as Ursula in "The Little Mermaid," and Maurice in "Beauty and The Beast." Caitlin has assisted with ballet and acrobatics classes at Ms. Jordan's School of Dance for 3 years. She has 3 sisters; 2 of them are MJSOD Company members and the third, Maddie, is an instructor with MJSOD.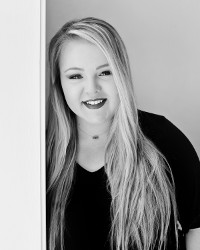 KAYTIE BELL
Kaytie Bell has been in the performing arts including acting, singing, and dancing since the age of five. Starting with dance, Kaytie fell in love with being on stage and entertainment. Kaytie has been an active company member at the studio for 9 years and has had many roles in the annual recitals, including Olaf in "Frozen" and the Sultan in "Aladdin". Kaytie Bell enjoys sharing her passion with and helping teach dancers of all ages.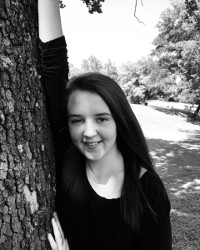 CAMDYN GILLIAN
Camryn has been dancing with Ms. Jordan's School of Dance since 3 years of age. She became a Company Member at 7 years of age. Camryn loves teaching and sharing her passion for dance with others. Camryn has attended many dance competitions and workshops where she has won numerous awards. Camryn has learned more than dance at MJSOD. She's learned to be compassionate, caring, graceful, and self confident. Camryn is a very well rounded young lady who also enjoys basketball, softball, and band.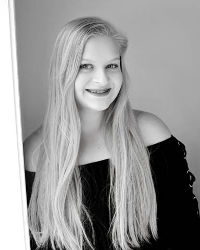 BRENNA SAWNEY
Brenna is 18 years old and a senior in high school. She has been dancing with Ms. Jordan for 10 years. Her favorite styles of dance are ballet and contemporary. Brenna loves putting new spins on traditional dance moves.