ABOUT US
Ms. Jordan's School of Dance was founded in 2006 by Jordan Riggs. Before becoming established at its current location, Ms. Riggs, taught dance classes for students at Carl Albert State College. She saw a need to have a formal location in her hometown that could serve students at the Leflore County location and all of Sequoyah County. Alongside the main location in Sallisaw, OK, MJSOD has a satellite location in Poteau, Oklahoma.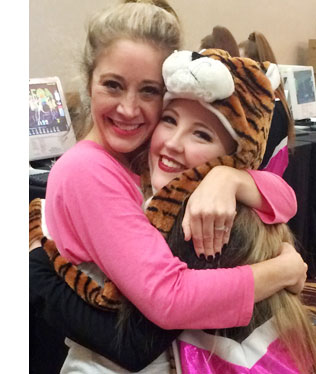 Jordan also taught Show Choir at Carl Albert and believed children could express themselves more freely through Musical Theatre classes. These classes along with ballet, pointe, tap, hip hop, jazz, modern, and acrobatics are all taught with careful regard to the masters who originated them. Basic language skills of techniques are carefully taught by every instructor to ensure that each student can inter-trade their skills to advance their art.
A Company troupe is selected by audition for students that want to hone their talents especially for competition season. The Company at Ms. Jordan's School of Dance has traveled throughout Oklahoma, Arkansas, and Missouri to compete with schools all over the country.
We understand that parents want their children to be introduced to the Arts, because it can greatly improve their fundamental learning skills. Because of Ms. Jordan's love of dance, she offers classes that can fit any child at any age; this is her gift back to her community.
We are now affiliated and in partnership with CLI Studio. Our studio gets one on one personal instruction with some of the top choreographers from LA and New York City. These choreographers have worked with some of the most outstanding artists across the world, and much of their work can be seen on the television show "Dancing with the Stars". Our instructors also receive certification in the newest dance techniques from CLI Studio choreographers.